Batch Type Continuous Heat Treatment Equipment For Heat Refining Or Isothermal Normalizing Process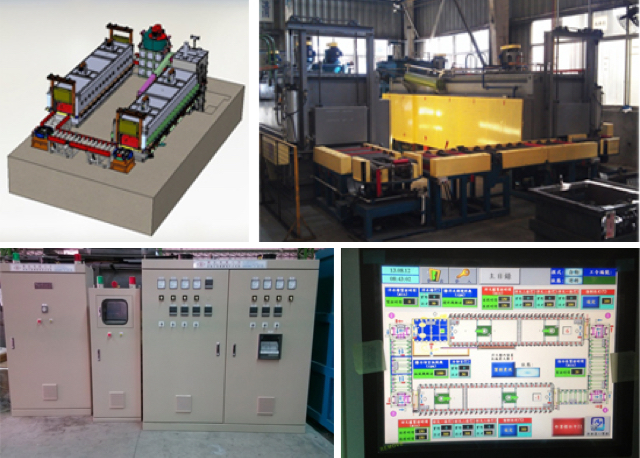 Advantages
Can be use for large part.
Smaller required space.
Continuous feeding batch by batch.
High capacity for mass production.
Special quenching apparatus.
PLC electrical automatic process control
Reduce the cost of labor.
All automatic control system for easy operation.  After setting just one touch to start the process.
Application
Applicable to a large casting and forging parts quenching and tempering, normalizing, isothermal normalizing heat treatment.